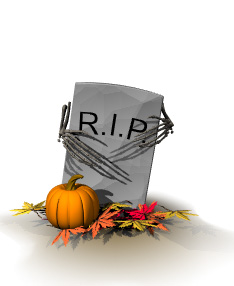 Halloween Trivia Questions & Quizzes
| | | | |
| --- | --- | --- | --- |
| GAME TITLE | GAME TYPE SELECTION | CATEGORY | HITS |
| | | | | | |
| --- | --- | --- | --- | --- | --- |
| Halloween Trivia Quiz II- Halloween related questions. | FLASH GAME | HTML GAME | PDF PRINT | Misc., Halloween | 55709 |
| Werewolf Trivia Quiz- Questions related to werewolves. Not to be read during a full moon! | FLASH GAME | HTML GAME | PDF PRINT | Misc., Halloween | 22543 |
| Ghosts Trivia Quiz- Questions related to ghosts. | FLASH GAME | HTML GAME | PDF PRINT | Misc., Halloween | 35604 |
| Vampire Trivia Quiz- Questions related to vampires in literature and film. | FLASH GAME | HTML GAME | PDF PRINT | Misc., Halloween | 24796 |
| Horror Movie Trivia Questions E6- Horror movies from the past. | FLASH GAME | HTML GAME | PDF PRINT | Movies, Halloween | 25257 |
| Horror Movie Trivia Questions V- Popular horror movies and actors that played roles within them. | FLASH GAME | HTML GAME | PDF PRINT | Movies, Halloween | 26121 |
| Horror Movie Trivia Questions IV- Horror and slasher movies. | FLASH GAME | HTML GAME | PDF PRINT | Movies, Halloween | 20991 |
| Horror Movie Quotes Quiz- Given a horror movie quote or tagline, name the movie. | FLASH GAME | HTML GAME | PDF PRINT | Movies, Halloween | 34988 |
| Candy Trivia Quiz III- Questions about popular candies. | FLASH GAME | HTML GAME | PDF PRINT | Misc., Halloween | 64056 |
| Halloween Movie Series Trivia Quiz- Questions about the slasher Halloween movies. | FLASH GAME | HTML GAME | PDF PRINT | Movies, Halloween | 27540 |
| Halloween Monster Trivia Quiz- Monsters in literature, movies and mythology. Thanks Cindy. | FLASH GAME | HTML GAME | PDF PRINT | Misc., Halloween | 40164 |
| Halloween Around The World Quiz- How much do you know about Halloween festivities around the world? Find out here. | FLASH GAME | HTML GAME | PDF PRINT | Misc., Halloween | 37074 |
| Horror Movie Trivia Questions III- Scary movies and related trivia. | FLASH GAME | HTML GAME | PDF PRINT | Movies, Halloween | 30571 |
| Kids Halloween Costume Trivia- Given a description, name the Halloween costume. | FLASH GAME | HTML GAME | PDF PRINT | Misc., Halloween | 26446 |
| Candy Trivia Quiz II- Questions about some of our favorite candies. Thanks Casey. | FLASH GAME | HTML GAME | PDF PRINT | Misc., Halloween | 34197 |
| Candy Trivia Quiz- Candies, chocolate and other assorted treats. | FLASH GAME | HTML GAME | PDF PRINT | Misc., Halloween | 39777 |
| Horror Movie Trivia Questions II- Horror fans will recognize most, if not all, of these movies. | FLASH GAME | HTML GAME | PDF PRINT | Movies, Halloween | 22182 |
| Horror Movie Trivia Questions- A selection of horror movie trivia questions for all you horror movie buffs. | FLASH GAME | HTML GAME | PDF PRINT | Movies, Halloween | 48370 |
| Halloween Trivia Quiz Questions- A selection of Halloween trivia questions and answers. | FLASH GAME | HTML GAME | PDF PRINT | Misc., Halloween | 37132 |
| Half-Breed Monsters- Many monsters are blends of two or more different species. Can you name these ones? | FLASH GAME | HTML GAME | PDF PRINT | Literature, Halloween | 12860 |
| Halloween Trivia Quiz- A selection of halloween related trivia questions and answers. | FLASH GAME | HTML GAME | PDF PRINT | Misc., Halloween | 91452 |
| Ghost Movies Trivia Questions- A selection of trivia questions about ghost movies. | FLASH GAME | HTML GAME | PDF PRINT | Movies, Halloween | 27661 |
| Monsters Around The World- Monsters from folklore and legends around the world. | FLASH GAME | HTML GAME | PDF PRINT | Literature, Halloween | 16103 |
| Halloween Music Trivia- 21 monster related music trivia questions for Halloween. | FLASH GAME | HTML GAME | PDF PRINT | Music, Halloween | 41465 |
| Pumpkin Quiz- A selection of 21 trivia questions about pumpkins. | FLASH GAME | HTML GAME | PDF PRINT | Misc., Halloween | 54476 |
| Horror Movie Victims- Given the name of a victim, name the movie. | FLASH GAME | HTML GAME | PDF PRINT | Movies, Halloween | 15756 |
| Werewolf, Vampire, Ghost or Slayer- Determine if the fictional character mentioned was a vampire, ghost, werewolf or catcher/slayer. | FLASH GAME | HTML GAME | PDF PRINT | Movies, Halloween | 15141 |
| Vampire Movies- Name each vampire movie from the main characters | FLASH GAME | HTML GAME | PDF PRINT | Movies, Halloween | 14513 |
| Halloween Trivia- A selection of questions related to Halloween. | FLASH GAME | HTML GAME | PDF PRINT | Misc., Halloween | 40093 |
| Scary Movie Characters- Name the movie that each killer/bad guy is from. | FLASH GAME | HTML GAME | PDF PRINT | Movies, Halloween | 21425 |
Halloween Song Scrambles

Can you unscramble these Halloween songs?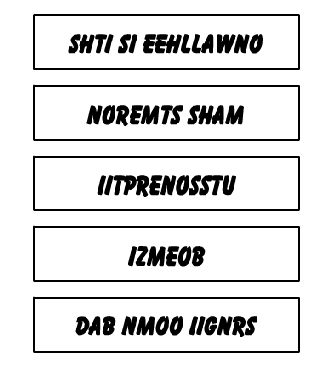 Use your mouse and click and drag over the block of orange to reveal the answers.

1. This is Halloween 2. Monster Mash 3. Superstition 4. Zombie 5. Bad Moon Rising


Halloween Song Trivia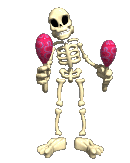 Fill in the blanks to complete these scary song titles.
BE TRUE TO YOUR

I'M YOUR

MAN

OF LONDON
LOVE POTION


MAGIC WOMAN
I PUT A

ON YOU

OUT OF HELL
SEASON OF THE

DON'T FEAR THE

SYMPATHY FOR THE

MONSTER

PSYCHO

Hover your mouse cursor over the answer boxes to get the answers.
Scary Movie Trivia
Can You Name The Following Movies?
Move mouse pointer over each movie picture to get the answer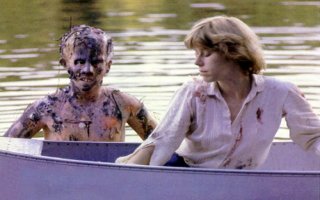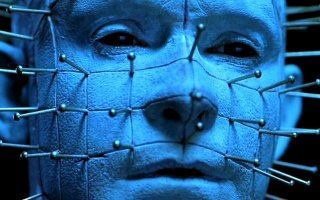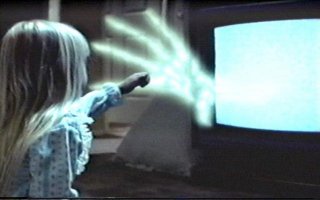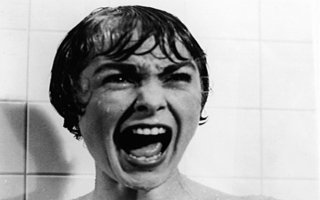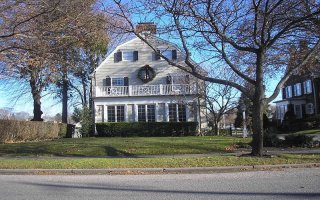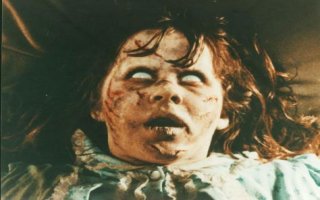 CLICK HERE for more ===> Scary Movies Trivia
Halloween Topic Sleuth
Given the topic of Halloween - What words will you find?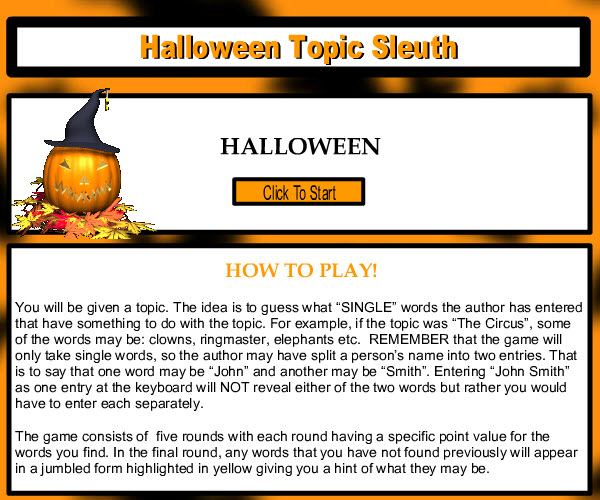 CLICK HERE TO PLAY
Halloween Trivia Facts
How many of the following Halloween trivia facts did you know?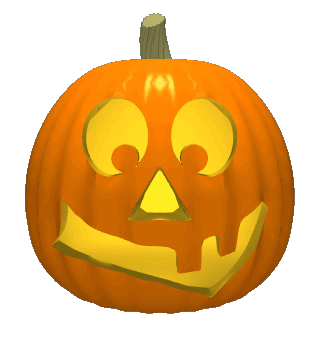 Pumpkins are an integral part of Halloween. However, when people in Europe first began carving jack-o-lanterns they used turnips.

Halloween is one of the most the most popular holidays in North America. According to poll done in 2010, 70% of North Americans plan to take part in this holiday and they will spend close to 7 billion dollars.

The most popular adult costumes in 2011 were vampires, witches and pirates.

The pumpkin is a fruit that is native to South America.

The tale of the Jack-o-lantern stems back to an old tale about a man named Jack. According to the story, Jack is able to trick death and avoid dying. Sadly for Jack his conduct has severe repercussions. Due to his actions, he is not permitted to go to heaven nor does the devil allow him in hell. Instead the devil condemns Jack to walk the earth forever with only a tiny light to guide his way. Jack placed his tiny flame in a turnip to keep it lit as he travelled.

The word pumpkin translates to mean "large melon".

Many families leave a vacant seat at the dinner table on Halloween to welcome back relatives who have passed away.

Famous people who were born on Halloween include Peter Jackson - the producer of the Lord of the Rings films, John Candy - Comedian and actor, Michael Landon - actor, writer and director, John Keats - poet and Michael Collins - Astronaut.

The world record for the largest pumpkin was broken in 2011 by Kelsey and Jim Bryson. They grew an impressive fruit which weighted an astonishing 1, 818.5 pounds.

The act of celebrating Halloween can be traced back to an ancient festival known as Samhain. This was a Celtic Holiday.

Orange and black are the recognized colors for Halloween.

Trick-or-treat is a phrase which children recite when they knock on doors. Traditionally the "trick" was an action preformed by the child which would then earn him/her a candy. This action might have been telling a joke, singing a song or reciting a short poem. The trick was never something nasty.

A pumpkin is 90% water.

Seeing a spider on Halloween is considered to be lucky.

Samhainophobia is the fear of Halloween.

Sprinkling salt at all of the entrances to your house will help to prevent evil spirits from entering your home.

The day after Halloween is All Saints Day.


Halloween Mystery Word
How many of the Halloween mystery words can you solve?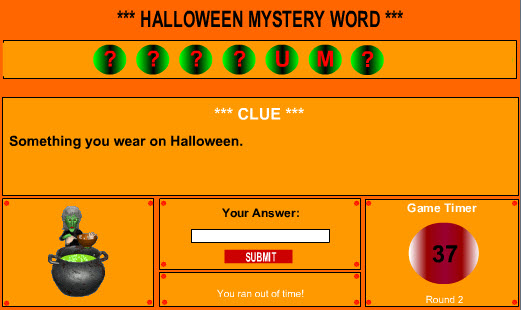 CLICK HERE TO PLAY